Public transportation alert! College Park Metro closed April 15-29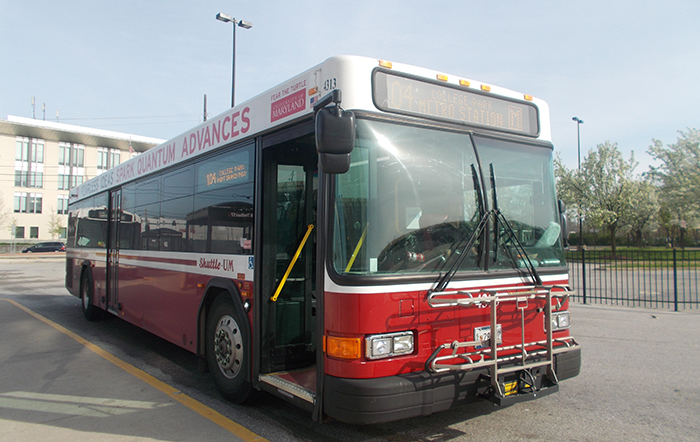 UM-Shuttle 104 photo by 7beachbum (Flickr)
Are you visiting The Clarice via public transportation between April 15-29? If so, please be prepared for the College Park Metro Station to be closed and plan accordingly.
As part of WMATA's SafeTrack Surge #14, College Park Metro Station will be completely closed from Saturday, April 15 through Saturday, April 29. During this time, WMATA will operate free shuttles to the College Park Metro Station from Prince George's Plaza and Greenbelt, and UMD will continue to operate UM-Shuttle 104 from College Park Metro to the university, allowing you to follow our standard public transportation directions.
To reduce travel time, you could consider one of these alternatives:
Note for Maryland Day, April 29: UMD plans to announce special service soon. Please check back closer to the event for an update on alternative options.
Shuttle-UM
Monday, April 17 - Friday, April 28, 7AM-8PM (Service on April 29 to TBD)
Open to everyone, this free shuttle bus will operate between Prince George's Plaza Metro Station Bus Bay C and the university. We recommend walking to The Clarice from Dorchester Hall or Campus Drive & Library Lane.
Learn more. (Scroll to the bottom of the linked page.)
Taxi or Ridesharing Service
Available on demand
Although many guests consider ridesharing services more reliable for our area, you may also request a taxicab.