National Orchestral Institute + Festival Partners with Hawaii Youth Symphony
Partnership to provide professional teaching opportunities to NOI+F students
University of Maryland's National Orchestral Institute + Festival (NOI+F) and Hawaii Youth Symphony (HYS) and have partnered to create the Orchestral Learning Alliance (OLA) at the Pacific Music Institute. Launching summer 2019, this robust collaboration brings NOI+F students, faculty and alumni to Honolulu to serve as teachers and mentors to Hawaii's young orchestral musicians. Eight current NOI+F students, five faculty members and five alumni will participate in the inaugural year.

Photo courtesy of Hawaii Youth Symphony.
"For over 30 years, Hawaii Youth Symphony's Pacific Music Institute has been a training ground for Hawaii's most serious, young musicians," said Randy Wong, President of Hawaii Youth Symphony and NOI+F alumnus (2003). "The acronym OLA is also the Hawaiian word for "life" and for members of HYS and NOI+F, music is life as we all share a common bond that helps bring people together."
Hawaii Youth Symphony's Pacific Music Institute is an intensive summer program designed for novice to advanced students to hone their musical skills. Through OLA, students will have the opportunity to work with renowned guest artist faculty, many drawn from the NOI+F network of faculty and alumni.
Many of these renowned musicians also have significant teaching presences in major universities and schools of music. "As musicians, we recognize the significance of collaboration and the positive impact that good mentorship has on those we have the privilege to reach," said Richard Scerbo, director of NOI+F. "On behalf of our extended network, the National Orchestral Institute + Festival is delighted to begin this new journey with HYS to support more young musicians' and their appreciation for the arts."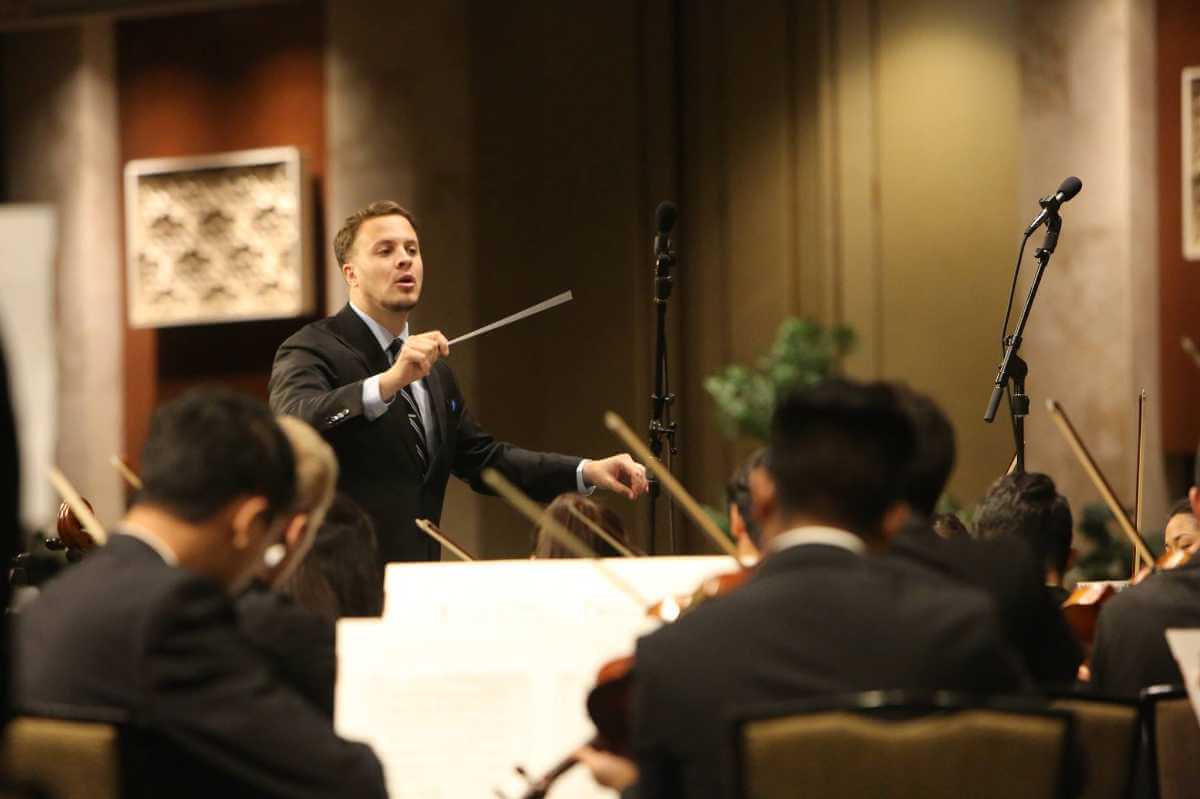 John Devlin, DMA - Music Director of Hawaii Youth Symphony and Artistic Director of the Pacific Music Institute. Photo Courtesy of Hawaii Youth Symphony.
"We are absolutely thrilled to be a partner with such an amazing network of musicians and to have the opportunity to have them mentor our students here at HYS," said John Devlin DMA '15, HYS Music Director and PMI Artistic Director. "OLA will empower young people to become better musicians, provide teaching fellows with the means to improve their skills as educators and enable our organization to open new doors for students locally, nationally and abroad."
About National Orchestral Institute + Festival
The National Orchestral Institute + Festival (NOI+F) is a program of The Clarice Smith Performing Arts Center at the University of Maryland, College Park, and has been a leader in the training and mentoring of young orchestral musicians, ages 18 - 28, for over three decades. To address the changing world of symphony orchestras, NOI+F builds its summer program of rehearsals, masterclasses, concerts and seminars to better prepare students for the next steps in their professional careers. NOI+F is the featured orchestra on the Naxos recording of "Ruggles, Stucky & Harbison: Orchestral Works," conducted by Albany Symphony's David Alan Miller and nominated for a 2019 Grammy.
Established as a non-profit organization in 1964, the Hawaii Youth Symphony promotes and celebrates the importance of music study on academic achievement and social-emotional development, through its mission to develop youth to their fullest potential through orchestral music. Its programs service youth through orchestral music education, performances and community engagement. Each year, the organization serves more than 700 students ages 7 - 18 from over 100 schools statewide.