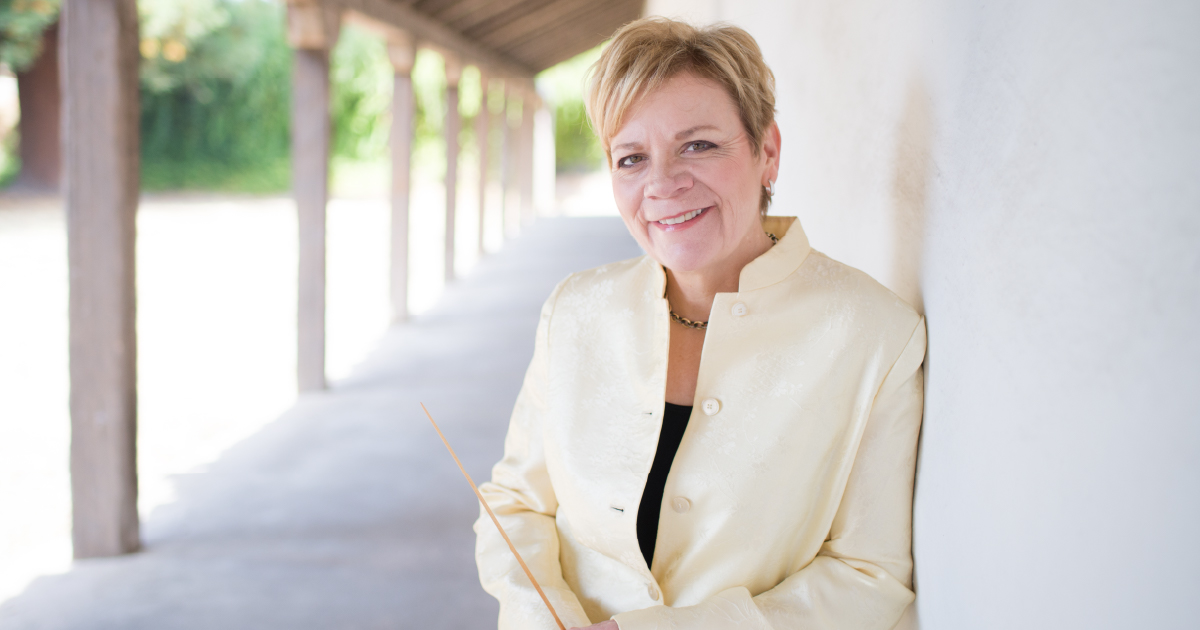 Photo by Adriane White  
One of the foremost conductors of our time, Marin Alsop is internationally recognized for her inspiring artistry, innovative programming, deep commitment to education and audience development, and powerful advocacy for the importance of music. The first woman to serve as the head of a major orchestra in the United States, South America, Austria and Britain, she currently serves as chief conductor of Austria's ORF Vienna Radio Symphony Orchestra, conductor of honor of Brazil's São Paulo Symphony Orchestra and the first chief conductor and curator of Chicago's Ravinia Festival, where she curates and conducts the Chicago Symphony Orchestra at its annual summer residency. In her 14-year tenure as music director of the Baltimore Symphony Orchestra, she led the orchestra's first European tour in 13 years, conducted more than two dozen world premieres and founded multiple change-making initiatives, including OrchKids, a music education program for the city's most disadvantaged youth. She was music director of California's Cabrillo Festival of Contemporary Music for 25 years and has long-standing relationships with the London Philharmonic and London Symphony Orchestras. She also regularly guest conducts such major international ensembles as the Cleveland Orchestra, Philadelphia Orchestra, Leipzig Gewandhaus Orchestra, Royal Concertgebouw Orchestra, Orchestre de Paris, Filarmonica della Scala and Orchestra of the Age of Enlightenment.
Alsop founded the Taki Alsop Fellowship, which promotes and nurtures the careers of emerging female conductors, and has launched a host of pioneering initiatives to broaden access to the classical world, often with special focus on underserved communities. These include multiple projects in collaboration with Carnegie Hall, including "All Together: A Global Ode to Joy;" a worldwide celebration of community to mark Beethoven's 250th anniversary, this saw her reimagine the composer's iconic Ninth Symphony for 21st-century audiences in partnership with ten orchestras at leading venues on six continents.
Marin Alsop conducts the NOI orchestra in the 90s. Photo by Stan Barouh, courtesy of the Michelle Smith Performing Arts Library's Special Collections.  
Recognized with multiple Gramophone Awards, Alsop's extensive discography includes highly praised Naxos cycles of Brahms with the London Philharmonic, Dvořák with the Baltimore Symphony and Prokofiev with the São Paulo Symphony, as well as recordings for Decca, Harmonia Mundi and Sony Classical. The first and only conductor to receive a MacArthur Fellowship, she has also been honored with the World Economic Forum's Crystal Award, which recognizes her championship of diversity in the classical world. Amongst many other awards and academic positions, she is director of graduate conducting at the Johns Hopkins Peabody Institute in Baltimore.